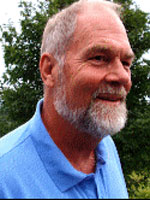 SYDNEY LEA is Poet Laureate of Vermont. His most recent collection of poems is Six Sundays Toward a Seventh: Selected Spiritual Poems, from publishers Wipf and Stock. His 2011 collection is Young of the Year (Four Way Books). The University of Michigan Press recently issued A Hundred Himalayas, a sampling from his critical work over four decades. A North Country Life: Tales of Woodsmen, Waters and Wildlife (Skyhorse Publishing), a third volume of outdoor essays, will be published in early 2013, and his eleventh poetry collection, I Was Thinking of Beauty, will follow in that year from Four Way Books.
In mid-2013, Autumn House Press will present an e-book version of Growing Old in Poetry: Two Poets, Two Lives, a collaboration between Lea and former Delaware Poet Laureate Fleda Brown, in which these two contemporaries and dear friends take turns reflecting on the passions, distastes, affections and obsessions that led them to the art of poetry.
Other recent books include Ghost Pain, poems, and his second nonfiction volume, A Little Wildness: Some Notes On Rambling. Click Here for information on all.
He is widely known as an adept in several genres. He founded New England Review in 1977 and edited it till 1989. Of his nine previous poetry collections, Pursuit of a Wound (University of Illinois Press, 2000) was one of three finalists for the Pulitzer Prize for poetry. The preceding volume, To the Bone: New and Selected Poems, was co-winner of the 1998 Poets' Prize. In 1989, Lea also published the novel A Place in Mind with Scribner, and the book is still available in paper from Story Line Press. His 1994 collection of naturalist essays, Hunting the Whole Way Home, was re-issued in paper by the Lyons Press in 2003. Lea has received fellowships from the Rockefeller, Fulbright and Guggenheim Foundations, and has taught at Dartmouth, Yale, Wesleyan, Vermont and Middlebury Colleges, as well as at Franklin College in Switzerland and the National Hungarian University in Budapest. His stories, poems, essays and criticism have appeared in The New Yorker, The Atlantic, The New Republic, The New York Times, Sports Illustrated and many other periodicals, as well as in more than forty anthologies. He lives in Newbury, Vermont, and is active both in literacy efforts (see cvabe.org) and in conservation (see downeastlakes.org) .
Lea has been described as "a man in the woods with his head full of books, and a man in books with his head full of woods." His affection for story, moreover, an affection derived in no small measure from men and women elders in New England, colors his poetry, just as a relish for the musical properties of the word colors his prose. His lifelong passion for the natural world informs almost his every utterance.