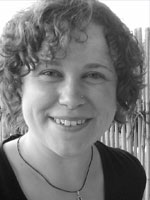 Percussionist Jane Boxall is an award-winning international concert artist.
Born in the UK, Jane completed two degrees in music at the University of York before relocating to the United States in 2004. She studied with renowned percussionist William Moersch at the University of Illinois, earning a doctorate in percussion performance. Jane has performed and toured in the US, UK, Italy, Belgium, France and Ireland. Currently living in Vermont, Jane is an enthusiastic music educator, working with students from pre-school to University. Jane keeps a busy schedule as a solo marimbist, playing new music and vintage ragtime. She is one half of piano-marimba ensemble Ricochet Duo, one half of Snap-Drag drum duo, one third of Drumshtick percussion group, one third of riot-grrrl punk band Doll Fight!and an in-demand session drummer and percussionist. Jane plays and endorses Coe Percussion marimbas, District Drum Company snare drums and Vic Firth sticks and mallets.
Visit Jane's web site at janeboxall.com.