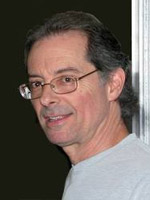 VCME's opening concert will feature Daniel Kessner's composition Dances, played its entirety.Born in Los Angeles in 1946, Daniel Kessner received his Ph.D. with Distinction at The University of California, Los Angeles, in 1971. His more than 100 compositions have received over 600 performances worldwide, and 22 works are recorded commercially.
Most important awards include the Queen Marie-José International Composition Prize in Geneva, 1972, a 2003 Fulbright Senior Scholar Award to lecture and perform at the Musikhochschule in Trossingen, Germany, a Fulbright Senior Specialist Grant to perform and lecture in Trondheim, Norway in 2007, and a second Specialist Grant for a residency at the Universidade do Minho in Portugal in 2011.
Now retired after a teaching career of 36 years at California State University, Northridge, he maintains an active career as a flutist and conductor as well as composer.